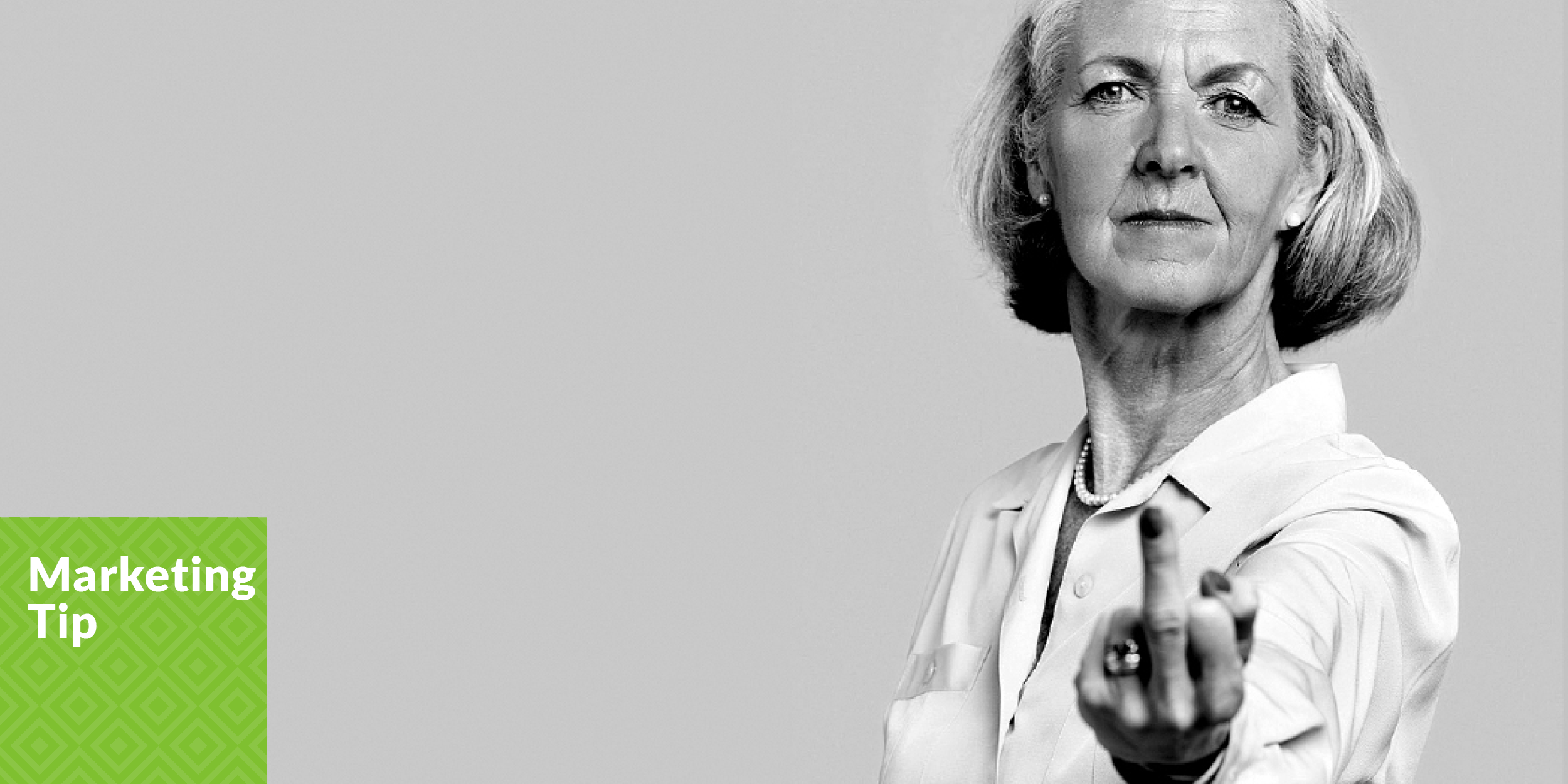 JFM E News July 2014 – Marketing Tip

Why do customers leave?
5 Reasons Customers Leave
1% pass away
3% move
14% are lured by a competitor
14% are turned away by product or service dissatisfaction
68% leave because of poor attitude or indifference on the part of the service provider
Control what you can
 Salespeople have little control over the first four reasons why customers leave, which account for 32% of those that depart. But salespeople and business owners have complete control over at least 68% of the customers who leave.
As such, it's in your best in your best interest to empower your employees to be engaged and encouraged to provide an outstanding customer experience.
9 Ways to Keep Them
Here are nine critical skills that will help you, and your reps, establish and maintain the right attitude with your customers — and keep them from jumping ship:
Exceed expectations. Personalize your service. Instead of promising more than you can give, give more than you promise — under promise, over deliver. Deliver a "wow" customer experience.
Always be available. Be there to serve customers whenever they need you to be there. The Internet has enabled companies to have a constant presence with their customers, "24/7." Reliability and availability are vital. Make sure your customers know you are available on demand. Be involved in the same social media channels as your customers.
Customize how you serve. Find or develop solutions that fulfill your individual customers' specific needs. Successful salespeople customize their business relationships with customers. They pride themselves on their one-on-one interactions. These salespeople value the differences in customer needs and respond with customized solutions.
Be easy to deal with. Make doing business with you easy and pleasurable. Assume the burden of relieving inevitable aggravations for your customers. Salespeople who exceed their customers' expectations do so by creating hassle-free experiences.
Put the customer first. Don't wait for opportunities to present themselves. Seek them out. Give customers more than they expect.
Resolve conflicts and solve problems. When conflicts arise, some salespeople have a tendency to deny them, debate them, shift responsibility for them, place blame for them, or hold their breath hoping they'll go away. Top salespeople accept ownership of the problem, collaborate on a solution, and take on the burden of finding a resolution regardless of fault.
Handle complaints. Complaints usually have some validity and can be an "early warning system" of conflict on the horizon. When you view complaints this way, they can become your ally, helping you resolve problems and minimize their impact. Complaints that go unattended may evolve into conflicts that could have been avoided.
Communicate constantly. Ask questions that result in a dialogue. The more the customer talks, the more you'll learn. Continue questioning until you understand and have uncovered all the information required to proceed. Try to avoid jumping to conclusions with customers.
Remember nonverbal communication. When communicating with customers, observe their non-verbal signals. Take note of their body language, appearance and posture. Look for signs of distraction. Pay attention to their facial expressions and eye contact. Listen to the tone of their voice as a means for understanding what they may be feeling.