JFM August Newsletter – Marketing trends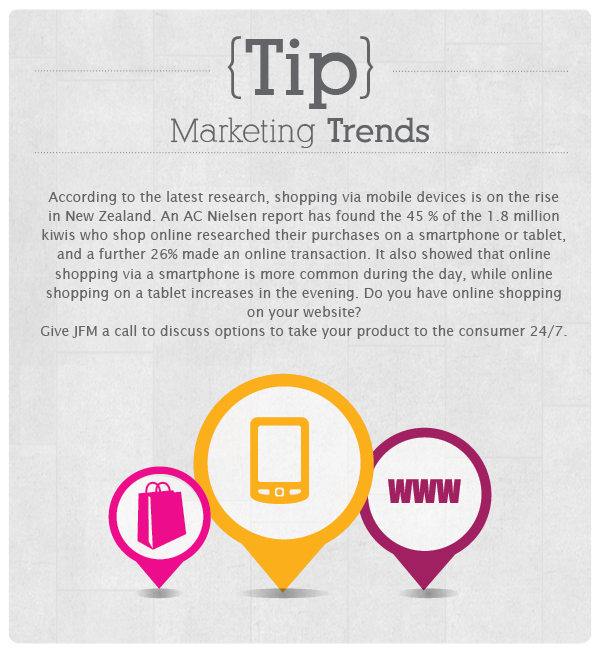 According to the latest research, shopping via mobile devices is on the rise in New Zealand. An AC Nielsen report has found the 45 % of the 1.8 million kiwis who shop online researched their purchases on a smartphone or tablet, and a further 26% made an online transaction. It also showed that online shopping via a smartphone is more common during the day, while online shopping on a tablet increases in the evening. Do you have online shopping on your website?
Give JFM a call to discuss options to take your product to the consumer 24/7.