A typeface combining originality and legibility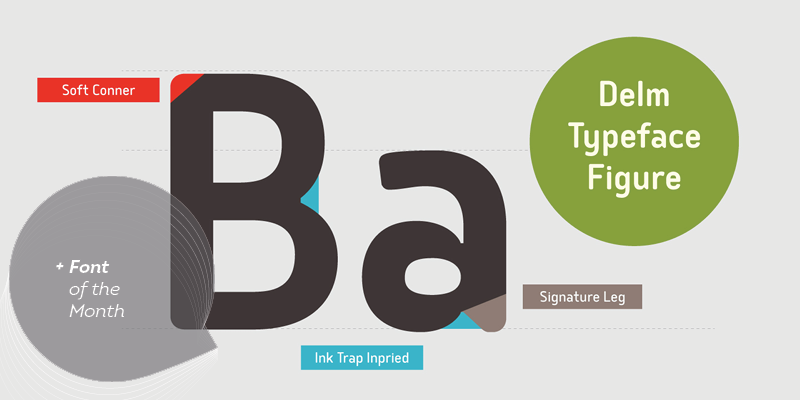 Font of the Month
Delm
Delm font family is a large and useful family that you really can't miss if you are looking for typeface combining originality and legibility.
A sans serif font with geometric modern look designed very smart with soft round look and very specific inktraps that complement its uniqueness.
It is developed in 9 separate weights ranging from Hairline to Black, each coming with corresponding slanted version (called 'Oblicua'). The light weights look more elegant, gentle and with more sensible feeling for geometry while the black versions are more soft, friendly even puffy and the geometric skeleton of the family is dominated by the overall roundness. The mid-weights are strong and prominent setting right the middle point in the contrast range of the family.
Examples of Delm in use shown below.
Want to find out more about this font family or purchase it? Click here!